With an FDA hearing looming next month, two new studies were released today that bolsters the argument that Avandia is a dangerous drug that should be removed from the market. The new research points to the diabetes drug as a risky drug for those suffering with diabetes. Both studies suggest that Avandia significantly increases the risk of heart attacks and strokes.
The new data adds to the mounting evidence that Avandia may be removed from the market by the FDA when government officials meet next month to decide the diabetes drug's fate.
It also marks a precipitous plummet for GlaxoSmithKline, the manufacturer of the diabetes drug. Avandia, approved in 1999, was once a best selling diabetes drug whose worldwide sales exceeded $3 billion annually.
According to the Washington Post, "One analysis, involving more than 35,500 patients, found Avandia significantly raises the chances of a heart attack. The second, a federal analysis of more than 227,500 Medicare patients — the largest such study to date — found the drug boosts the risk for strokes, heart failure and death."
One of the earliest Avandia critics, a prominent Cleveland Clinic cardiologist reaffirmed his commitment to have the drug removed from the market noted, "There's no reason to keep this drug on the market. This is a harmful drug."
With such strong evidence against Avandia, it's hard to imagine the drug will survive FDA scrutiny in July. However, not all industry insiders feel so confident about Avandia's demise. GlaxoSmithKline has not been deterred by the negative attention from the new research. GlaxoSmithKline officials remain confident that the drug is safe and effective in treating diabetes.
The Post concluded by noting, "In a paper released online by the Journal of the American Medical Association, the researchers found those who took Avandia were 27 percent more likely to suffer a stroke, 25 percent more likely to develop heart failure and 14 percent more likely to die compared with those who took Actos. Based on the findings, the researchers estimate that there would be one heart attack, death, stroke or heart failure in every 60 patients who took the drug for one year."
Ultimately, what should be paramount in the FDA decision is patient safety. If the drug is unsafe, remove it before more patients are injured.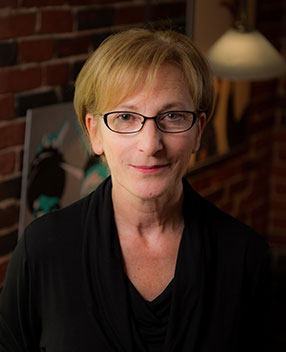 Latest posts by Eva Bleich
(see all)
http://www.arbd.com/wp-content/uploads/2017/02/ABD-logo.jpg
0
0
Eva Bleich
http://www.arbd.com/wp-content/uploads/2017/02/ABD-logo.jpg
Eva Bleich
2010-06-28 19:13:26
2017-07-23 19:13:50
Avandia Lawsuits