Hospital Sues Doctor in Anesthesia Malpractice Case
When 31-year-old mother of three Kimberly Jones fell into a permanent vegetative state after anesthesiologist Dr. Robert Lee Berry improperly adminstered anesthesia, her family sued Dr. Berry and the hospital Kadlec Medical Center. At the time of the surgery, Berry was "under the influence". The case was settled against both defendants.
Kadlec Medical Center then filed a lawsuit against Berry's former colleague and his former employer, Lakeview Regional Medical Center for "intentional and negligent misrepresentation" by failing to disclose Berry's drug abuse and termination.
Prior to coming to work at Kadlec, Dr. Berry had been terminated from his position at Lakeview Regional for substance abuse. Yet, one of his colleagues at that hospital wrote a recommendation letter for Berry that failed to mention the reasons for his termination. According to Outpatient Surgery Magazine, "William J. Preau III, MD, a member of the practice who was involved in firing Dr. Berry, wrote an uncritical appraisal of him for a prospective employer. The appraisal didn't mention any problems with Dr. Berry, stating: "He is an excellent anesthesiologist. He is capable in all fields of anesthesia including OB, peds, C.V. and all regional blocks. I recommend him highly."
Kadlec successfully sued Dr. Preau and garnered a judgment against him for $8.2 million. Preau's unqualified recommendation of a colleague who had been fired cost him dearly. According to the article in Outpatient Surgery, "The court ruled he engaged in negligent misrepresentation and ordered him to pay Kadlec $8.2 million in total damages, representing the medical center's full settlement amount plus its legal bills. Dr. Preau still hoped to cover the damages through his malpractice carrier, St. Paul Fire & Marine Insurance, but the company refused to pay, noting it guaranteed payment only for "covered bodily injury." St. Paul argued that since Dr. Preau hadn't personally committed bodily injury, the coverage guarantee did not apply."
This is indeed a rare case but it demonstrates what can happen when a hospital successfully sues another for failing to disclose adverse information about a doctor being considered for privileges to practice there.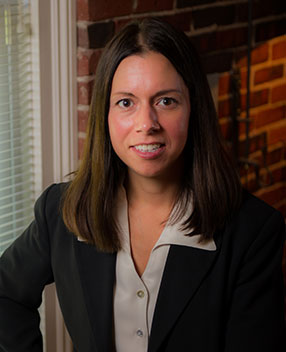 Latest posts by Holly Haines
(see all)
http://www.arbd.com/wp-content/uploads/2017/02/ABD-logo.jpg
0
0
Holly Haines
http://www.arbd.com/wp-content/uploads/2017/02/ABD-logo.jpg
Holly Haines
2011-10-25 07:16:21
2017-07-31 07:16:31
Hospital Sues Doctor in Anesthesia Malpractice Case