New Breast Cancer Screening Recommendations Cause Concern and Confusion
When the U.S. Preventive Services Task Force issued new recommendations earlier this week concerning breast cancer screenings for women, it caused quite a stir in political and healthcare circles. The Task Force advised that women should start breast cancer screening at age 50 in order to avoid excess biopsies, anxiety, and the discovery and treatment of tumors which, if left alone would not cause additional health problems. The Task Force cited studies that have shown "the additional benefit gained by starting screening at age 40 years rather than at age 50 years is small, and that moderate harms from screening remain at any age."
Soon after the new recommendations were made, Health and Human Services Secretary Kathleen Sebelius was quick to note that the Task Force does not set federal policy or determine what procedures are covered by the federal government. Sebelius was critical of the manner in which the recommendations were publicized stating that they had caused a great deal of confusion and worry for women.
Rep. Debbie Wasserman Schultz, a breast cancer survivor, also voice her displeasure with the recommendations.
"At a time when we are working to reform our health care system to provide greater access to preventative care, these guidelines and the fact that they conflict with many of the recommendations from leading cancer organizations only adds to the confusion that so many women have when it comes to breast health."
A spokesperson for the National Cancer Institute stated that the group would review the recommendations and issue its own statement. The Institute currently recommends women have mammograms every one to two years beginning at age 40.
The publication of the new breast cancer screening recommendations has set off a firestorm on Capitol Hill as well. Some lawmakers have charged that the new recommendations are part of the healthcare reform and will lead to rationing of healthcare. However, White House officials have been quick to distance themselves from the new report. The NY Times pointed to a post on the White House blog by Dan Pfeiffer, deputy communications director, that stated, "women who are currently getting mammograms under Medicare will continue to be able to get them."
In the midst of the confusion and furor over the new recommendations, one thing remains important the prevention of breast cancer. The healthcare industry would be well served if they keep the health and welfare of those who are at risk of breast cancer as their first priority.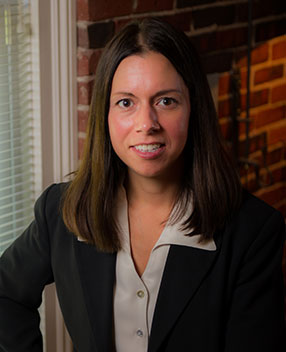 Latest posts by Holly Haines
(see all)
http://www.arbd.com/wp-content/uploads/2017/02/ABD-logo.jpg
0
0
Holly Haines
http://www.arbd.com/wp-content/uploads/2017/02/ABD-logo.jpg
Holly Haines
2009-11-20 09:12:51
2017-07-15 09:13:10
New Breast Cancer Screening Recommendations Cause Concern and Confusion