Surgical Malpractice Case Yields $1.5 Million Jury Verdict
An Indiana jury awarded $1.5 million to an Indiana woman who was injured after a surgeon opted not to perform surgery on her. The ensuing delay coupled with a failure to carefully monitor the patient after the decision not to operate led to the jury award.
According to the News and Tribune, "Michelle Wells Fischer, 30, has short gut syndrome — caused by the removal of most of her small intestine in 2003. Jurors found her surgeon, Dr. William H. Garner III, liable for her injuries.
Fischer, then a 21-year-old Greater Clark County Schools special education teacher, checked in at Floyd Memorial Hospital and Health Services at noon June 5, 2003, complaining of abdominal pain.
She saw Garner for a surgical consultation. Her attorney, Pete Palmer, said Garner initially thought surgery was necessary and scheduled the procedure for the next day. When he met with her again the next morning, he decided to cancel the surgery based on new information.
"After changing his mind to operate, he then went out of town for the weekend and did not procure any surgical coverage," Palmer said.
Unfortunately, Fisher's condition did worsen and emergency surgery was performed.
Fischer had ischemic bowel disease, or dead bowel. Palmer argued Fischer's entire bowel would not have died if they had performed the surgery as scheduled.
"We argued the standard of care in the medical community says you either need to operate in a timely fashion, or if you don't believe operating is the best option at a particular time, you need to continue to follow that patient," Palmer said. "It's not enough to just say no operation."
The case revolved around two issues related to the standard of care a healthcare provider owes a patient. First, a proper decision about surgical intervention must be made based upon the entirety of the medical situation as supported by medical science. Second, follow-up care must be provided so that a decision NOT to provide care (an operation in this instance) does not lead to further complications and harm to the patient.
The jury decided that in this instance these two principles had been violated.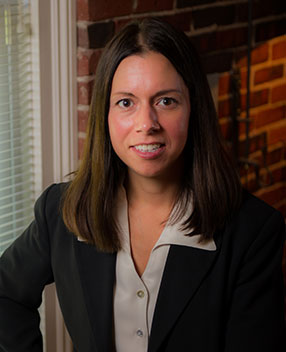 Latest posts by Holly Haines
(see all)
http://www.arbd.com/wp-content/uploads/2017/02/ABD-logo.jpg
0
0
Holly Haines
http://www.arbd.com/wp-content/uploads/2017/02/ABD-logo.jpg
Holly Haines
2012-01-23 03:20:26
2017-08-18 03:20:37
Surgical Malpractice Case Yields $1.5 Million Jury Verdict