Breast Cancer Survivor Fights to Change Medical Malpractice Laws
In West Virginia, state legislators crafted medical malpractice legislation a decade ago that would reduce what they considered "frivolous lawsuits". They were successful in their efforts but more than a decade later a breast cancer survivor is speaking out about how the new law has denied her the right to seek justice in a courtroom. Her story was featured by the local ABC affiliate in West Virginia and reports that Amy Higgs said after her first bout with breast cancer, she had reconstructive surgery which she says the doctors botched. Higgs tried to sue her doctor and get a second surgery. "The doctor failed to want to correct it and hospital he works for refuses to correct it saying he didn't do anything wrong," Higgs said.
Under West Virginia law a second doctor has to sign a document agreeing that malpractice has occurred, which is called a Certificate Of Merit. Higgs had several attorneys who tried to help make her case but couldn't find a doctor willing to sign a Certificate Of Merit. The legislature crafted the law more than a decade ago to help cut down on the number of frivolous medical malpractice suits that drove doctors out of state. Higgs claims thanks to that law, she fell through the cracks.
"I still am in disbelief," Higgs said. "The fact I have no legal recourse I don't want this to happen to anyone else to go into surgery with one expectation and come out with another."
The civil justice system in every state is supposed to protect and preserve the legal rights of its citizens like Amy Higgs. Yet, in this state, the insurance companies and lobbying groups persuaded the local legislature to abandon this principle and protect doctors and insurance companies. Indeed, it's time for that to change.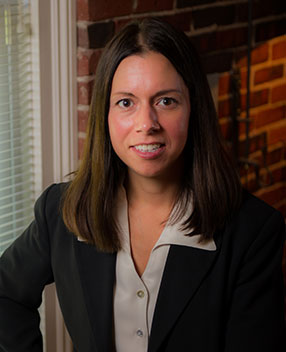 Latest posts by Holly Haines
(see all)
https://www.arbd.com/wp-content/uploads/2015/06/AdobeStock_81410457.jpeg
3749
5623
Holly Haines
http://www.arbd.com/wp-content/uploads/2017/02/ABD-logo.jpg
Holly Haines
2015-06-02 04:47:20
2018-08-10 16:51:17
Breast Cancer Survivor Fights to Change Medical Malpractice Laws