Couple Files Wrongful Birth Lawsuit for Child Born with Cystic Fibrosis
A couple recently filed a wrongful birth lawsuit against a New York hospital, alleging their doctor failed to inform them that their fetus tested positive for cystic fibrosis, and therefore, they were denied the opportunity to obtain an abortion. Cystic Fibrosis "is a life-threatening, genetic disease that causes persistent lung infections and progressively limits the ability to breath" according to the Cystic Fibrosis Foundation. The median lifespan for individuals affected with CF is only forty (40) years old.
Nearly half of states recognize wrongful birth claims. Our Supreme Court recognized the cause of action nearly thirty years ago in Smith v. Cote, 128 N.H. 231, 234 (1986). In Smith, the plaintiffs filed suit alleging the defendant-doctors failed to inform them that their fetus had been exposed to rubella, which prevented them from making an informed procreative choice. Their daughter was born blind and experienced other significant birth defects as a result of being exposed to rubella. The New Hampshire Supreme Court held the plaintiffs could assert a wrongful birth claim and ruled that ordinary child-rearing costs are not recoverable but additional costs associated with raising a disabled child are recoverable.
Although our state has allowed wrongful birth claims for nearly thirty (30) years, wrongful birth lawsuits are not without controversy. Just last year, Mississippi Representative Stephen Palazzo introduced a bill (H.R. 4698) that would prohibit parents from recovering damages in civil cases "based on the claim that, but for the conduct of the defendant, a child, once conceived, would not or should not have been born." Such attempts to eliminate wrongful birth tort actions run contrary to the goal of our tort system, which is to make the injured plaintiff whole.
The attorneys at Abramson, Brown & Dugan have vast experience pursuing wrongful birth cases to success. If you or a loved one has a potential wrongful birth claim, please contact one of our experienced attorneys today for a free consultation.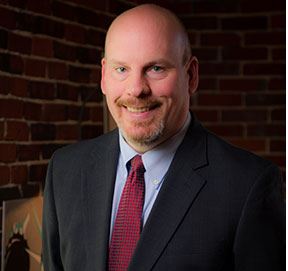 Latest posts by Jared Green
(see all)
https://www.arbd.com/wp-content/uploads/2016/01/AdobeStock_92797461.jpeg
3456
4608
Jared Green
http://www.arbd.com/wp-content/uploads/2017/02/ABD-logo.jpg
Jared Green
2016-01-27 05:07:55
2018-01-18 23:46:37
Couple Files Wrongful Birth Lawsuit for Child Born with Cystic Fibrosis