Jury Awards $2.88 Million Against Pain Clinic
By all accounts, Joel Burnette was a physically active 40-year-old male who enjoyed swimming, cycling, and lifting weights. When he began to experience persistent lower back pain he sought medical attention at PainCARE, a pain clinic operated by Dr. Kimber Eubanks and Dr. Daniel Bruning. During his visit in 2008, Dr. Bruning injected medication into Burnette's back that alleviated his pain for a while. But Burnette was back that December for a second round of injections. According to the Kansas City Star, "When those failed, he returned to PainCARE on Jan. 5, 2009. This time, Bruning was on vacation, so Eubanks attended to his treatment. He gave Burnette an epidural steroid injection in his lower back. These injections into the area around the membrane surrounding the spinal cord are a common treatment for back and leg pain, said Dawood Sayed, a pain specialist at the University of Kansas Hospital." It was the third injection that caused problems for Joel Burnette. The injection Eubanks gave Burnette did nothing to relieve his pain. But soon after, the lump started to appear where the needle had gone in.
The Kansas City Star reported that "Burnette went back to PainCARE on Jan. 13, 2009, for a second epidural injection from Eubanks.
In his deposition, Burnette said he told a nurse at the clinic about the lump. "She took a look at the lump and she said, 'Well, give me a few minutes, I want to go talk to the doctor.' She came back and she said, 'The doctor said it's no problem.' "During the medical malpractice trial, Burnette's lawyers contended that it was this third injection that led to the meningitis infection. The newspaper also reported, "The infection left Burnette with overwhelming spinal injuries. Damaged and chronically inflamed spinal nerves left him impotent and without control of his bladder or bowels. He had trouble walking and was constantly in pain." Burnette filed a medical malpractice lawsuit in December 2010 against the pain clinic. Burnette took his life before his case could be heard in court. After listening to testimony from both sides, the jury ruled in favor of Burnette's estate and gave an award of $2.88 million against the pain clinic, for Burnette's suffering and wrongful death — the largest jury award in a Johnson County malpractice case in more than a quarter century.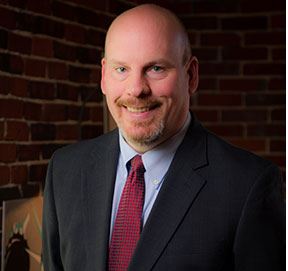 Latest posts by Jared Green
(see all)
https://www.arbd.com/wp-content/uploads/2014/06/AdobeStock_121409256.jpeg
3328
4992
Jared Green
http://www.arbd.com/wp-content/uploads/2017/02/ABD-logo.jpg
Jared Green
2014-04-04 21:09:33
2018-09-04 20:05:29
Jury Awards $2.88 Million Against Pain Clinic